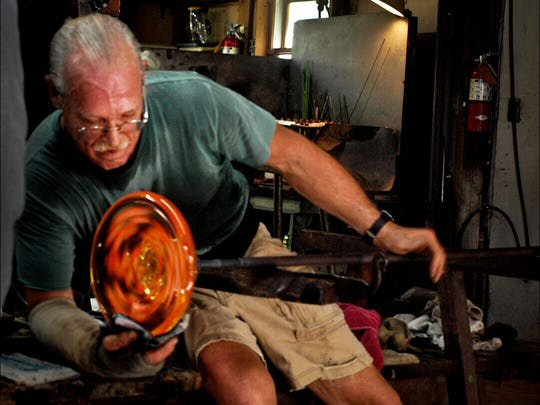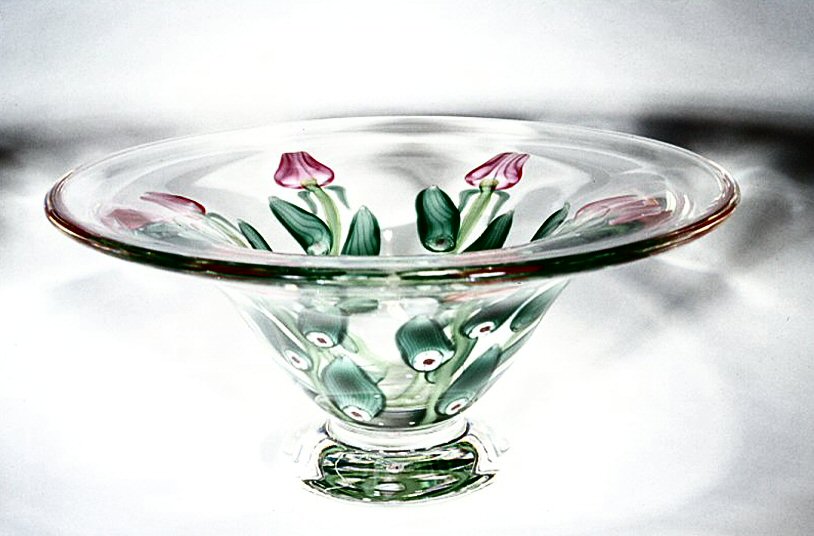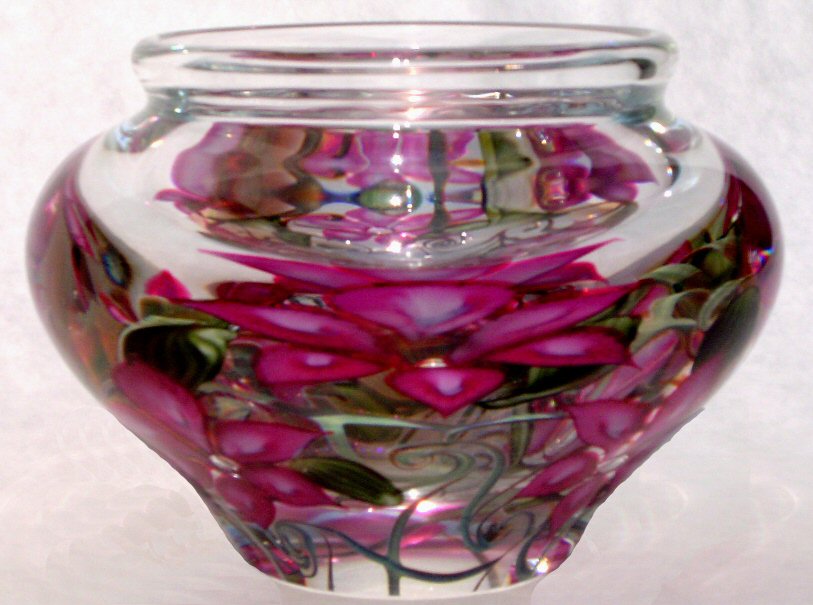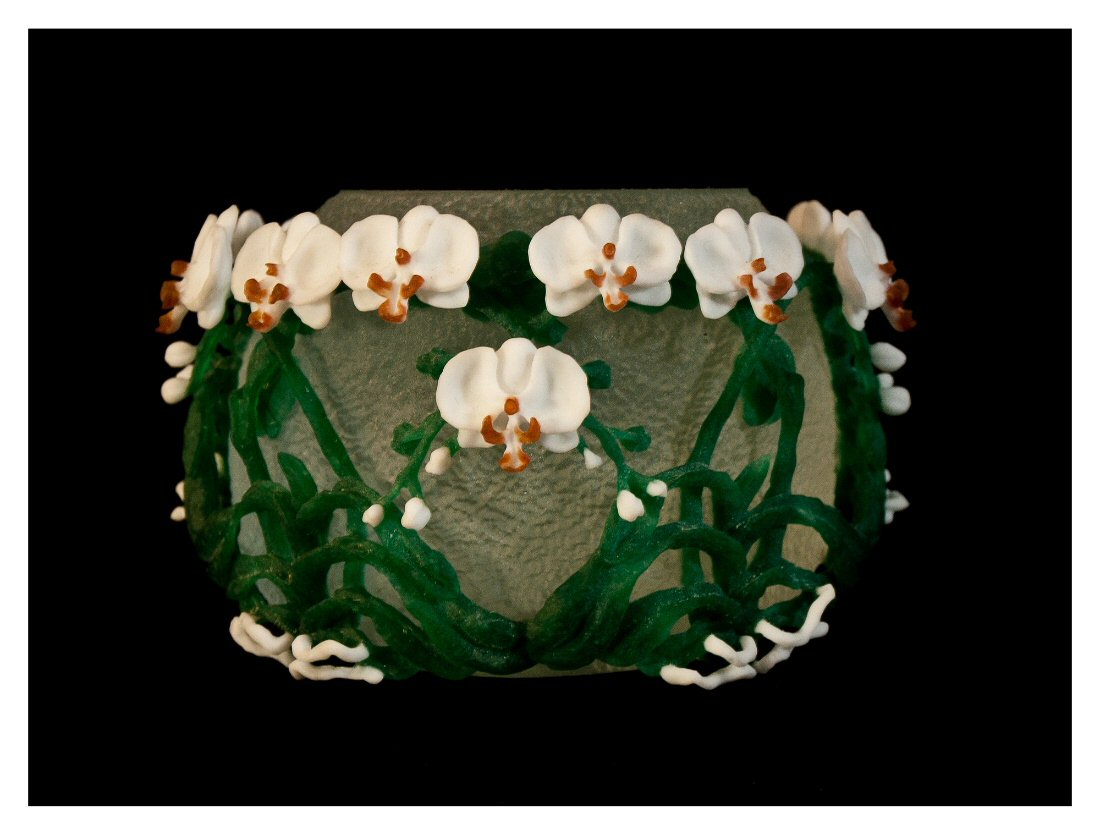 Getting started
Doug Merritt was introduced to glass in 1971 and began his career in 1972. Doug apprenticed under Gerald Vandermark and first learned to produce early American glass. By 1975, Doug was beginning to look at glassblowing as an art form and began working on his own designs.
Cameo glass
In the late 1970's, Doug began to make cameo glass and by 1982 was asked by the Corning Museum of Glass to be in Cameo Glass: Masterpieces from 2000 years of Glassblowing and to lecture on his work. The Museum chose a five-layered vase called Rose Errantry for the show; which was one of only two contemporary pieces in the exhibition.
Involvement
Doug has helped mentor many glass artists and in 1982 was one of the original board members of the Creative Glass Center of America at Wheaton Village, Millville, NJ and was instrumental in starting the center along with Paul Stankard, Douglas Heller, Barry and Gay Taylor, Dr. & Mrs. Rakow and Frank Wheaton Sr. The center still operates today and gives artists fellowships to develop new work at no cost to the artist.
Innovation
During the 1980's – 1990's, Doug and his studio went on to develop a new technique in glass called In-sculptured Diatreta, which was sought after by museums and collectors around the world. In 1986, Doug was commissioned to make glass shades, chandelier globes and sconces for the Renaissance Revival Room in the Metropolitan Museum of Art in New York City. From the late 90's on, Doug also became known for his cased-floral pieces, which he has uniquely developed.
Contact Doug Merritt
Doug is currently accepting commissions, as well as, consulting, teaching and mentoring. For more information or question please contact Doug Merritt 1-908-752-0766 or 1douglasmerritt@gmail.com